Psychotherapy at About Balance Brighton
Many know psychotherapy as a 'talking therapy' but this does not capture the broader reality and impact of what it can provide. It can involve use of the arts and imagery. It deepens the connection between our thoughts, feelings and bodies. It strengthens reflective skills, as the work ranges over perceptions of the past, present and future.
Psychotherapy is set in a uniquely confidential space with a committed other, and so it offers enhanced support to that which you may have already, such as from friends. Work can be short or long term, with the length of support being discussed between the client and their therapist. The work may focus on specific areas of difficulty, as well as a more general sense of dissatisfaction.
Essentially, the power of psychotherapy is stoked by the client's desire for change, and the vested interest in this by both client and therapist. It is known that the therapeutic relationship is a powerful tool for change. Because of this, you need to feel comfortable with the therapist and it is usual to meet for a few times to see if the space is one which will work for you. This relational connection supports a greater understanding of the patterns in your life, how they may have arisen and your present experiences. Psychotherapy can help you realise your inner strengths and potential. It offers you a safe space which enhances your flexibility to live more choicefully, in the ways you hope for. It helps us to reconsider our horizons.
Mindfulness Based Psychotherapy
Mindfulness is the practice of bringing a non-judgemental awareness to the whole of your experience in the present moment. This includes your feelings, thoughts, perceptions and the sensations you experience in your body. This awareness is potentially the beginning of a journey to healing, understanding and well-being.
Mindfulness based psychotherapy allows us to pause and become aware of ourselves. This starts with our thoughts and emotions and how we experience these in our bodies. These then become the ground from which we can begin to explore whatever it is that needs our attention.
At the same time mindfulness based psychotherapy encourages us to learn how to be present with ourselves and accepting of our experience. This becomes a skill we can train ourselves in, e.g. we can become aware of whatever thoughts or emotions may be present and we can observe how we react to whatever thoughts or emotions may be present.
This is why the practice places an emphasis, where possible, of working with the experience of thoughts and emotions in the body in the present moment. It offers a strong model that is both theoretically robust and practically flexible, and which works with the power of our awareness to explore and transform our relationship to ourselves, to others and to the world around us.
Solution Focused Psychotherapy
Solution focused psychotherapy focuses on the client's preferred future rather than problems of the past or present. It is goal oriented and practical and recognises that the client has resources and strengths that will contribute to the solution.
Vilija may use a combination of solution focused psychotherapy, hypnotherapy, EFT (emotional freedom technique) and acupuncture, depending on the client and the issue they'd like to work on. During a treatment the client is fully aware and in control at all times of everything that happens.
For more information about solution focused psychotherapy offered in combination with hypnotherapy, visit our Hypnotherapy page.
---
Therapists 

Carly Steadman MSW, D.Hyp (CECCH), HPD
Therapy: £50 for 1 hour or £35 with Karma card. £65 for 90 min or £50 with Karma card. 
---

David Litchfieldn 
Mindfulness based psychotherapy and counselling
£50 per hour or £35 with a karma card
---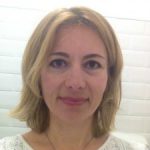 Vilija Pascal Lic.Ac.BSc (hons) Ac, Dip Hyp Psych
Solution focused psychotherapy
£55 per hour or £35 with a karma card, FREE 15-min consultation