Ayurvedic Face Lift Massage at About Balance Brighton
A traditional Ayurvedic face massage that focuses on relaxing the facial muscles, as well as firming and toning them, for a younger and more radiant look.
works on the facial marma points
reduces the appearance of fine lines
improves eyesight and skin complexion.
Can be booked alongside other treatments.
---
Therapists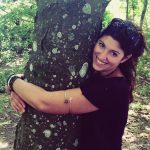 Marta De Ferrari
Add to any 60 Min Treatment for just £15
For 30 minutes: £30 or £25 with a Karma Card