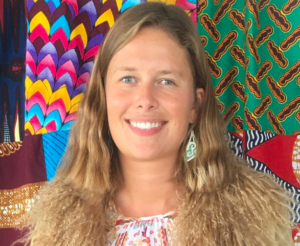 About Clara:
My name is Clara Fantoni, I have been practicing Reiki for three years, I practice both Western and Japanese traditions of Usui Reiki. My speciality lies in working with women and LGBTQIA+ folks because I know and recognise the pain and unique stresses that come from being within these marginalised communities. I have experience in working with clients to work towards healing trauma, sexual trauma, anxiety, chronic illness and pain, childhood trauma, depression, energy unblocking as well as Reiki for deep relaxation, parasympathetic nervous system boosting and peace.

I was inspired to train as a Reiki therapist after experiencing a vision during a sound meditation session in Thailand. When I left the meditation session I serendipitously met my Reiki teacher, who was outside waiting for a friend, and my journey began! I completed my Level 1 in Thailand and my Level 2 in London in 2018.
I am an accredited member of the UK Reiki Federation and have experience in giving Reiki sessions in both the private and the non-profit sector, I have Level 1 & 2 Reiki and am working towards my Master Practitioner certification in the future. 
 
For the last three years I have been working at the Women & Health Centre in Camden, London and in partnership with Solace women's shelter. I work exclusively with women and LGBTQIA+ people (also occasionally children and pets!) who come to me for all different types of reasons and from all walks of life. I am really passionate about helping people to unblock their energies, minds, bodies and souls and find a sense of peace, radiance and acceptance. Helping you to strengthen your sense of self and re-balance from the strains and stresses of the past and the present.

Reiki has brought me the peace and safety that helped me heal and manage my own anxiety and trauma and it has helped me to become more connected and at home in my body. Reiki is a type of magic that makes healing of all sorts possible and gives us an insight into the interconnected nature of our existence on Earth.
Reiki is humbling, faith inspiring and mind blowing. I can't claim to fully understand the intricacies of how it works and how intelligent every energetic flow is in this universe but I know and respect the power of it and have seen the results. You don't even need to believe in it for it to work, the energy is directed to wherever you need it to go.

I am an art psychotherapist in training at IATS in London. I am also a visual artist, focusing on intuitive abstract painting and sculpture. I spent 6 years travelling and living all over the world working for different non-profits, Montessori schools and artistic community based ventures. I have facilitated therapeutic art workshops for refugees in Greece and the UK, worked with marginalised women in Nepal using art for empowerment. I have facilitated art for reconciliation projects in Israel, taught English to children in Thailand and Spain and worked for a post-conflict research centre in Bosnia. I have a Master's in Fine Art from Central Saint Martins. A degree in International Relations, an Art Therapy Foundation Diploma, a Journalism diploma and a Montessori teaching Diploma.
About Reiki
Reiki (ray-key) literally means "universal energy," it is a system that channels the energy present in all sentient and non-sentient forms for the purpose of healing.
Reiki is an amazing and ancient healing technique that is now being used on a widespread level in hospitals, clinics, centres as part of a holistic approach to healing. Reiki has its own intelligence, it knows where the energy needs to be sent to in order to weave its magic and kickstart peace.
Reiki was founded in Japan by Mikao Usui in the 1900's, some believe that Reiki has been used as a form of energy healing for millennia and that it was forgotten and then rediscovered in ancient Buddhist and Zen texts. I believe that Reiki is accessible to all, we are all worthy of healing and health and can be healed.
Reiki energy works with the electromagnetic field of the body, aura, meridian lines, tanden points and chakra points. Not only does it aid peace and relaxation but it can help to clear energy blockages, pain, trauma, anxiety and health related issues. Trauma, fear or ''dis-ease' can be linked to trapped energy that needs to be released from the nervous system, with Reiki these blockages will melt away and negative energy becomes transformed.
Testimonials
"During Clara's Reiki session I felt instantly relaxed and could feel certain parts of my body physically relaxing. After the session I felt more at ease, I highly recommend Clara's Reiki." – (Angela R, London. )

"Clara is a very calm and gentle soul with deep intuition. I found that both my experiences, in person and distant healing were very powerful. Clara's connection to reiki is very strong and I felt that she truly understood the areas that needed healing. I look forward to my next session with the wonderful Clara." – (Becca Pankhurst, Bromley.)

"Clara's warm and friendly greeting puts you at ease in an instant. My very first Reike session left me wanting more, I felt so energised. Highly skilled and professional. Wonderful experience and hugely recommended." (Evelyn. B, London)
"Clara was very intuitive, insightful and caring. I always felt I was in safe hands and environment. Reiki was always very helpful to me. I highly recommend this therapy!" (Teresa. P, Brighton) 
Qualifications
Reiki, levels 1 & 2
(Japanese & Western Reiki)