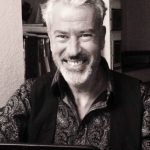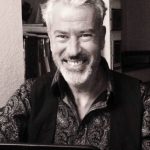 David Litchfield
Supervision: £50 per hour or £35 with a karma card
Classes: £8 and £5 with a karma card
Courses: £122.50 or £102.50 with a karma card
---
I'm David. I'm a Mindfulness-based Psychotherapist and Supervisor. I teach weekly Mindfulness and Meditation drop-in classes and I also teach "Growth, Transformation & Healing" which is an introduction to Mindfulness course I run three times a year. I have been working at About Balance for five years and as a teacher and psychotherapist for almost ten years.
I decided to become a psychotherapist after taking my own journey through nearly two decades of chronic pain and suffering. As I learned how to heal myself, I realised that we all have the capacity to be well and that we can all learn how to heal ourselves when we have the right support, understanding and facilitation. I want to offer you the right support, understanding and facilitation as you set off on your own journey towards health and well-being.
I have a Masters in Mindfulness-based Psychotherapy and am an accredited member of the UK Council for Psychotherapists (UKCP). I have also trained as both a person-centred and a psychodynamic counsellor and I initially discovered this field of work after studying Mindfulness and Meditation with the Vietnamese Zen Master Thich Nhat Hanh at Plum Village in France.
As a therapist I seek to create a space for you that feels both safe and welcoming and to offer you the opportunity to be deeply listened to. Whatever you share with me remains confidential and I abide by both the Karuna Institute's and the UKCP's Ethical Principles and Code of Professional Conduct.
As it is with any new relationship, it is important to find a person to work with who feels right for you. This is why I offer an initial 30-minute consultation for which there is no charge. This gives us an opportunity to meet and get a sense of each other, for you to find out how I work.