Integrative Psychotherapy at About Balance Brighton
Many know psychotherapy as a 'talking therapy' but this does not capture the broader reality and impact of what it can provide. It can involve use of the arts and imagery. It deepens the connection between our thoughts, feelings and bodies. It strengthens reflective skills, as the work ranges over perceptions of the past, present and future.
Psychotherapy is set in a uniquely confidential space with a committed other, and so it offers enhanced support to that which you may have already, such as from friends. Work can be short or long term, with the length of support being discussed between the client and their therapist. The work may focus on specific areas of difficulty, as well as a more general sense of dissatisfaction.
Essentially, the power of psychotherapy is stoked by the client's desire for change, and the vested interest in this by both client and therapist. It is known that the therapeutic relationship is a powerful tool for change. Because of this, you need to feel comfortable with the therapist. This relational connection supports a greater understanding of the patterns in your life, how they may have arisen and your present experiences. Psychotherapy can help you realise your inner strengths and potential. It offers you a safe space which enhances your flexibility to live more choicefully, in the ways you hope for. It helps us to reconsider our horizons.
Phoebe (psychotherapist) says:
"In psychotherapy we work to delve into the unconscious, to cast light on the darker aspects of being that might be causing us distress. When we are disconnected from our unconscious content, it can overflow into consciousness manifesting as anxiety, addiction, negative thought patterns, dreams or other forms of neuroses. By bringing unconscious content to the surface, these emerge for healing, as we can lovingly transmute them with the light of our awareness. 
In my sessions I endeavour to create a safe and compassionate container for you to embark on your healing journey. I work integratively, incorporating child development theories, art psychotherapy, trauma informed psychotherapy, dream interpretation and archetypal/transpersonal psychology.  
I like to think of therapy as a co-creation, in which we both strive towards your healing. I understand the psyche as having an innate healing-tendency, and all discomfort emerging to be worked through, transmuted and ultimately integrated. I think of the goal of therapy not just being removal of negative symptoms, but aiming towards healing that encompasses mental, emotional and psychic growth. As each individual is unique, so is the therapy journey.
I offer a free consultation phone call, usually lasting around 15 minutes. This is an opportunity for me to explain how I work and to get an understanding of what brings you to therapy, to see how we may work together. 
Sessions last 50 minutes and are offered on an open-ended basis."
Therapists Available
---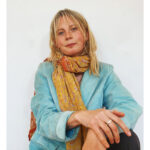 Phoebe Sullivan
Initial Session: £70 for 80 min or £55 with Karma card
Follow-Up Sessions: £55 for 50 min or £40 with
Karma card
FREE 15 minutes phone consultation
Contact:
07919428720,
www.phoebesullivan.co.uk
,
phoebe.sullivan@gmail.com