Neals Yard Remedies Holistic Facial
The
NYR
Holistic Facial is a tailored facial treatment, incorporating consultation, detailed skin analysis, and comprehensive aftercare advice.
It
isn't just skin deep, it's a sensual and deeply relaxing experience, aiming to give long-term benefits and a greater sense of well being.
The treatment involves a cleanse, exfoliation, mask, deep massage and moisturising. The specific products used will vary according to your individual requirements, therefore giving you a bespoke treatment.
The products are chosen
from NYR's natural skincare range to develop a facial routine best suited to nurture your skin type and emotional state. This facial combines deep cleansing, skin nourishment and
a
deliciously soothing massage, leaving skin feeling fresher and looking clearer and more radiant.
Your treatment will start with a deep cleanse, followed by a clearing exfoliation and soothing facial massage. The face mask is then applied
and while it works its magic, you'll
receive arms and hands relaxing massage. The skin is then cleaned with a hot cloth before applying a cool eye cream and massage in a prescribed moisturiser or nourishing face oil.
After the face routine, you'll be pampered with a neck and shoulder, face and head massage to leave float away back to your routine.
At the end of your treatment, we will discuss your aftercare and talk you through the products we used and what we feel you could benefit best from. Regular treatments will provide long term benefits and a greater sense of well-being.
Benefits of facial massage can include:
Improvement of skin tone and texture
Increase in blood circulation and stimulate the lymphatic system
Reduction of

puffiness,

excess fluid retention and removal of waste products
Relieves sinus congestion, puffy eyes
Stimulate cell renewal for younger-looking skin
Reduce tension headaches and muscular tension in the face, jaw and neck
Rejuvenate tired stressed skin
Relaxing and destressing of the mind and body

Improved sleep
---
Therapists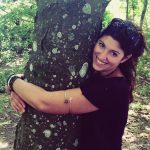 Marta De Ferrari
For 75 minutes: £50 or £40 with a Karma Card