One-to-One Breathwork at About Balance
This profoundly healing session works on a physical, emotional, psychic and energetic level to release trauma and facilitate deep healing and expansion of consciousness. You will be tenderly held and supported to journey within yourself, guided by a conscious connected breath. Physiologically this breath can activate various altered states of consciousness where the opportunity to heal old wounds, awaken to your true purpose and move through restrictive life patterns. 
The session will begin with a chat to allow you to process and share your intentions for the journey. We will open the space with some embodiment and meditive practises before immersing in the breath journey which can take anywhere from 45 minutes to an hour. 
Therapists Available
---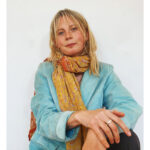 Phoebe Sullivan
Initial Session: £65 for 90 min or £50 with
Karma card
Follow-Up Sessions: £50 for 60 min or £35 with
Karma card
Contact:
07919428720,
www.phoebesullivan.co.uk
,
phoebe.sullivan@gmail.com