Psychedelic Integration at About Balance Brighton
Psychedelic Integration sessions are one-to-one 60-90 minutes sessions led by Phoebe.
Phoebe says:
"With the global (re)awakening to the healing potential of psychedelic medicines, many individuals are embarking on psychedelic journeys. These journeys can be both exquisitely beautiful and utterly terrifying. Whatever the experience, integration is an essential part of the process to process the insights so that they may be fuel for growth and self-development. In understanding the innate compassion and intelligence of the medicines, anything that emerges during a trip does so to be healed. Thus, a "bad" trip, becomes a "challenging" experience that we can grow from, when we integrate it properly.
Due to current illegality of many substances making discussions around psychedelics somewhat taboo, many people are leaving trips without sufficient support to make sense of their journey. Simply turning a blind eye to the fact that people are engaging with these medicines creates problems; integration is an important part of harm reduction. 
I offer a safe space where individuals can openly reflect on their experiences. In sessions we will consider all aspects of Self and your life: mental, emotional, relational, professional, spiritual and how the journey has impacted each of these. Given the nature of psychedelic medicines and their ability to dramatically alter our perception and expand our consciousness, we will consider new frameworks and paradigms by which you can make sense of your journey. 
An initial consultation lasts 90 minutes. Depending on your needs, sessions are offered in blocks of 3 or 5, with the option of ongoing integration. I offer a free consultation phone call, usually lasting around 15 minutes. This is an opportunity for me to explain how I work and to get an understanding of your journey, to see how we may work together."
Therapists Available
---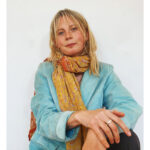 Phoebe Sullivan
Initial Session: £70 for 80 min or £55 with
Karma card
Follow-Up Sessions: £55 for 50 min or £40 with
Karma card
FREE 15 minutes phone consultation
Contact:
07919428720,
www.phoebesullivan.co.uk
,
phoebe.sullivan@gmail.com