Shirodhara – Forehead Oil Flow Treatment at About Balance Brighton
An Ayurvedic ultimate mental and emotional relaxation therapy involving a steady stream of warm oil being gently poured over the central Chakra point on the forehead, an area where nerves are highly concentrated. The gentle pressure and soothing warmth of the oil allow the body, mind and nervous system to experience a deep state of rest, similar to meditation.
It is highly effective to remove mental stress and anxiety, helpful in insomnia and any sleep disorders, PTSD, jetleg, migraine headaches, and hypertension. Shirodhara is also a great treatment for the healthy individual looking to maintain health and enhance well being, clarity, calm and immunity, relieving fatigue and enhancing energy levels.
It is profoundly relaxing and nourishing.
It is advised to leave the oil in your hair for at least a few hours following the treatment. It's best to leave the oil in your hair overnight if you can.
Prepare to cover your head following the treatment.
If the weather is cool, windy or cold, bring an old warm hat, again something you don't mind getting oil on.
An old scarf works well to cover the head and hair in warmer weather.
---
Therapists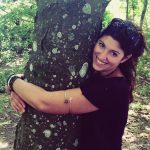 Marta De Ferrari
Shirodhara (45 minutes): £50/£35 with a Karma Card
Shirodhara face massage (60 minutes): £60/£45 with a Karma Card
Shirodhara with full body massage (90 minutes): £75/£60 with a Karma Card