Tarot Readings at About Balance Brighton
Tarot Readings are 60 minute one-to-one sessions with Grace Scarvaglieri.
Tarot cards have been used for many years in different cultures to provide direction and, as shamans like to say, "medicine" for what is going on in your particular orbit, including love, money, work, aspirations, and overall life path. My way to do readings include holistic mentoring as well as knowledge of the Tarot.
As an intuitive reader I combine the traditional way of reading with my spiritual mentoring, giving the best advice possible to my clients. In each consultation it is possible to see different areas of life, checking what is going on and how to change things, creating more balance and joy in life. What I do is not fortune telling, it is spiritual guidance.
Therapists Available
---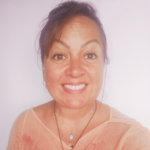 Grace Scarvaglieri
£55 for 60 min or £40 with
Karma card
Contact:
07766573491,
feil1710@hotmail.com, @grace.mentoring