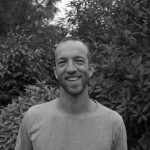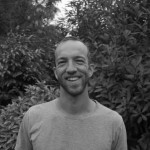 Tomek Piotrowski Smart
New patients £40, returning patients £35, with karma card £35/£30
---
Tomek graduated with a master's degree in Osteopathy from the British School of Osteopathy in 2010. He has practised in London, the South East of England and Barbados. During this time he has treated people of many different backgrounds and occupations. These have included professional surfers, boxers and other high level athletes. Treating people of all ages, Tomek also works with children and babies in addition to regularly providing care to women during and after pregnancy.
Now with 7 years of clinical experience, Tomek uses a wide range of osteopathic treatment approaches to help his patients to optimise their physical potential. As well as traditional osteopathic techniques such as craniosacral, fascial, lymphatic and trigger point techniques, Tomek is also trained in western acupuncture/dry needling. With additional training in nutrition therapy and prescriptive exercise he is always keen and well placed to provide lifestyle advice to enable patients to take autonomy over their own state of health and wellbeing.
His enthusiasm and appreciation of osteopathic practice and philosophy allows Tomek to provide a positive health experience for all his patients.
Tomek is fully insured with the British Osteopathic Association and is registered with the General Osteopathic Council. The General Osteopathic Council regulates the profession and works with the public and osteopaths to promote safety and to maintain high standards of osteopathic care.
If you would like to book in with Tomek, you can contact him by phone or email.