Vajrasati Yoga at About Balance Brighton
Vajrasati yoga often takes the form of a straightforward yoga class whilst also implicitly and explicitly exploring the yoga teachings of Patanjali. This is done through the tone of the relationship we have with the practice.
We encourage non violence (ahimsa), honesty (satya), investigation (svadyaya) as well as using a sense of trust (ishvara pranidhana), or letting go, to find a deeper intuitive connection (yoga) to what we do.
More info can be found at vajrasatiyoga.co.uk.
---
Teachers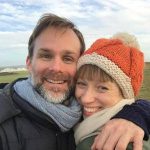 Jim & Khadine
Fridays 12:15-1:30pm
Read more about Jim and Khadine Book a class
---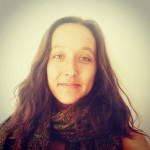 Sarah Pailthorpe
Wednesdays 6:00-7:15pm (beginner/intermediate class)
Read more about Sarah Book a class
---
Donna Raftery
Tuesdays 9:30-10:30am
Read more about Donna Book a class
---
Karen Burton
Tuesdays 4.30pm – 5.45pm