Wellbeing at Work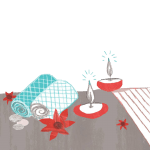 Would you like your staff to be more healthy and less stressed?
Would you like to increase the productivity of your workforce?
And therefore the profitability of your business?
Then you're in the right place!
About Balance now offers Wellbeing at Work packages to help increase wellbeing and stress management in the workplace.
Why do you need workplace wellbeing?
A recent Health and Safety Executive report summarising results from the Labour Force Survey stated that stress accounted for 37% of all work related ill health cases and 45% of all working days lost due to ill health in 2015/16.
Most progressive businesses know that any threat to the health of their employees is a threat to the health of their organisation. More and more companies now realise that they can improve their profitability by ensuring their workforce is healthy and working to the best of their ability. It stands to reason that employees who feel unwell or undervalued are less productive than those who feel fit and happy.
How can we help?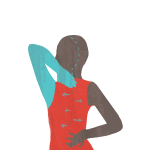 About Balance is a fair trade, low cost wellbeing centre. We believe in affordable wellbeing and community spirit. We want everyone to have easy access to classes and treatments that maintain a healthy body and mind.
We currently have around 50 experienced local practitioners offering a wide range of wellbeing services that we can bring to your workplace, including:
Yoga classes
Chair massage
Mindfulness & meditation sessions
Ergonomic evaluation (osteopathy/chiropractic/physiotherapy)
Thai massage (fully clothed)
Reflexology
Mini facials
Head massage
Reiki
Our co-founder Effie Love has been giving massages and teaching yoga at Google's offices in London for over 3 years.
Get in touch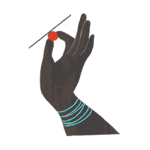 We can organise wellbeing services at any workplace in Brighton & Hove to suit your needs.
We can also arrange a free Health Day to showcase our team and all the benefits they offer. A selection of our therapists and teachers will come to you and set up a mini haven in your office, giving free samples of their healing, invigorating, relaxing and energising skills.
To find out more about our Wellbeing at Work packages, including our Pamper Day Packs, contact info@aboutbalancebrighton.com.
We guarantee you and your staff will feel better for it and be able to work more efficiently.
So, what are you waiting for?