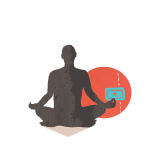 At About Balance we help our therapists to grow their own businesses within our own. 
We give them low-cost rent, so they can give you low-cost treatments and classes (with a Karma Card). 
We don't take any of their income, so despite the low prices they go home with good earnings.
So it's good for you, good for them and good for us! Yay!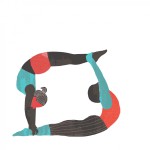 When our founder Effie Love started to practice as a therapist, she realised she wouldn't be able to afford to go and see herself. 
So she vowed to help make holistic wellbeing more affordable for all.
Our Karma Card allow us to offer low-cost treatments and classes without undervaluing the market, so most classes are as little as £6 and most therapies are as little as £30.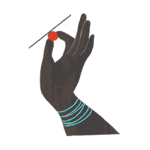 We offer classes, treatments, workshops and talks in our yoga studio and therapy rooms – everything you need to be balanced and healthy – all in the very heart of The Lanes in Brighton.
With our Karma Card you can make huge savings on everything we offer, as well as discounts at other local businesses, such as VBites, Gunns the Florist, Bison Beer, Black Eye Hair and many more.
You can find us at:
20-22 Gloucester Place, Brighton BN1 4AA