Karma Card - Affordable Wellbeing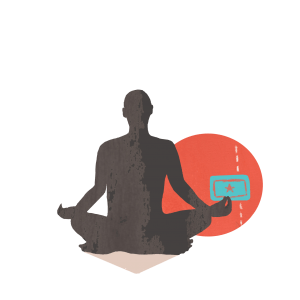 At About Balance we believe wellbeing isn't a privilege, but should be affordable and accessible to all – not just to yummy-mummies and their sausage dogs! (Though yummy mummies and their sausage dogs are very welcome too.)
That's why we've created the Karma Card – affordable wellbeing for all.

Here's About Balance Founder, Effie, to tell us all about it…

For as little as £10 a month you get to enjoy all of our classes and therapies for much, much less. And it's not all about the yoga! We strongly believe in community and in keeping our hard-earned money within it. Which is why we also collaborate with local independent businesses to bring you exclusive offers and discounts – find out more below.
1 Hour Massage
90 Minute yoga Class
£30 (or £20 Concession)
£6
Single month
£15 for 1 month membership
This will give you 1 month of discounted rates on all our classes and therapies, plus special offers with local businesses
Most Popular
Special monthly offer
Rolling membership for only £10 a month
This offer gives you 4 free months a year, saving you £60. Don't worry, there's no contract and you can cancel your membership at anytime - we're not an evil gym!
Who?

Where?

What's the deal?

Gunns the Florist

6 Castle Square, Brighton BN1 1EG, Tel:01273 207490

10% off all their lovely flowers

Shaloah Skin Care

shaloahskincare.co.uk – online only, use code balance15

15% off this amazing natural local skincare – we're hooked!

Bison Beer Brighton

7 East Street, Brighton, BN1 1HP, Tel: 01273 809027, bisonbeer.co.uk

10% off the most lovely vegan local beer (well it is about balance!)

Black Eye Hair

45a George Street, Kemptown, BN2 1RJ, Tel: 01273 602692, 

blackeyehair.com

20% off everything

The Spice Shop

10 Gardner Street, Brighton, BN1 1UP, Tel: 01273 911464

Spice up your life with 10% off

Bluebird Tea Company

41 Gardner Street, Brighton, BN1 1UN, Tel: 01273 325523

10% off all their lovely tea

Seed 'n' Sprout

82 St George's Road, Kemptown, BN2 1EF, Tel: 01273 945833

10% off at Kemptown's answer to Infinity Foods 

GLOW Choir

glowchoir.weebly.com/glowchoir-brighton.html
half price at your first ever GLOW choir drop in session

Marwoods

Marwood Bar & Coffeehouse, 52 Ship Street, Brighton, BN1 1AF, themarwood.com

Coffee only £2! Schooner Beer only £2!

Presuming Eds

Presuming Ed's Coffeehouse, 114-115 London Road, Brighton, BN1 4LJ

Coffee only £2! Cake only £2!
"Practise yoga, talk to a psychotherapist, see a chiropractor, dance, move, sweat, have a massage, practise meditation - the karma card makes it all affordable!"