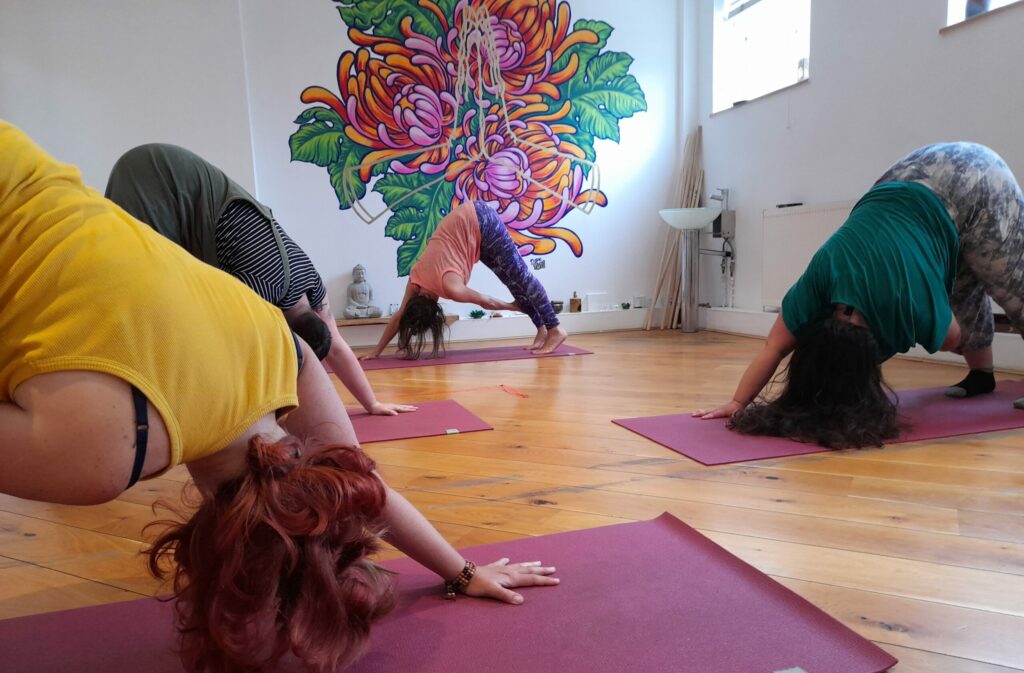 We offer a wide range of classes in yoga, movement, qi gong, breathwork, meditation and creative practices to energise, relax, uplift and inspire. Why not try something new?
Not sure which class to choose?
Are you looking for yoga classes in Brighton but not sure which one to try? Have you been practising for years but are now looking for some new inspiration? Looking for something other than Yoga?
We believe the most important thing is to find the teacher that's right for you. This is why we recommend trying lots of different yoga classes to find the one that suits you best. If you have any questions feel free to get in touch or click to call (from mobile).
Please note we have a 12 hour cancellation policy. Kindly inform the studio if you cannot make the class prior to 12 hours in advance. Any cancellations after this will be charged.