Yin Yoga Classes in Brighton
These classes hold poses between 3-5 minutes each to stretch and target both the deep connective tissues between the muscles, and the fascia throughout the body. Increasing circulation in the joints and improving flexibility.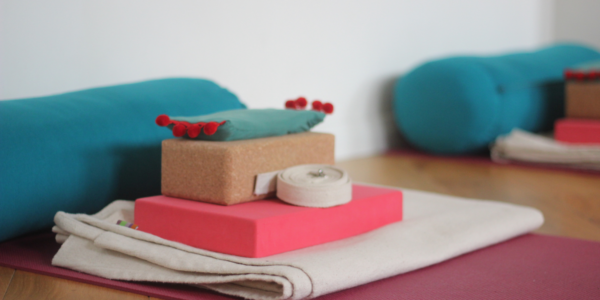 Classes
Welcoming the weekend with Yin – Saturdays 9.00am – 10.15am
This Yin class comprises a series of floor poses that focus on the hips, pelvis, inner thighs and lower spine – all areas especially rich in connective tissues. We also practice poses focusing on chest and shoulders. All poses are held for up to five minutes and modifications and variations are always offered in order to accommodate students' individual needs, bodies and practices. The class ends with a meditative savasana.
Yin yoga stretches and targets both the deep connective tissues between the muscles, and the fascia throughout the body. The aim is to increase circulation in the joints and improve flexibility as the poses (which are held between 3-5 minute each) stretch and exercise the bone and joint areas. It also helps us to regulate the body's flow of energy.
Teacher: Jitka Andrlova
Moon Yin Yoga with Tibetan Singing Bowls – Sundays 9.15am – 10.45am
These classes will be gentle and nurturing, we will hold the asanas for a period of time drawing our senses in a meditative state of meditation, this will allow instructions and corrections to connect to our breath and to create an align asana without pain, encouraging our bodies to listen to our limitations. The lessons include yin yoga, yogic philosophy, pranayama, mantras and meditations with nada yoga using Tibetan Singing Bowls.
The vibrations and sounds of the Tibetan Singing Bowls helps the brain to move into the Theta wave frequencies that induce deep meditative and peaceful states, clarity of mind and intuition. It also affects the nervous system and helps to unblock the tensions in our bodies. This class is the perfect combination if you want to feel relaxed and without stress for the rest of the day and the week ahead.
Teacher: Maku Correa