10-Class Card for our yoga classes
At About Balance we want you to do yoga.
We want you to do a lot of yoga. And fitness. And dance. And we'd love to help you out. And while self practice is important we want to inspire you by getting you to come to many yoga classes!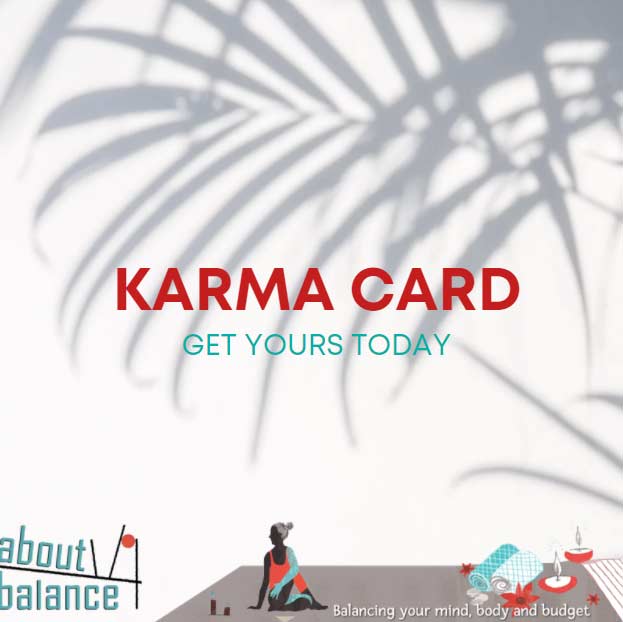 Buy 9 classes and get one free!
10-class card: only £90 (instead of £100)
Have a Karma Card?
Even better!
10-class card with a Karma Card: only £60 (instead of £90)
Don't have a Karma Card? Well you better get one! It's amazing,
here's why
.
Get your 10-class card now!
Terms and conditions:
Applies to all classes up to 90 mins
To be used within 2 months