Get Healthy!
4 classes, a treatment and a karma card – all for only £59.99!*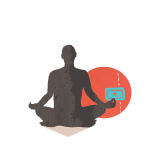 An amazing opportunity to get your body and mind in shape this month!
Try any of our treatments and 4 classes of your choice PLUS a 1-month karma card for just £59.99 – saving £40!
See what happens if you treat yourself to just one weekly class and one treatment per month. We're sure it will have an amazing effect on your wellbeing!
*to be used within 1 month from first day