Jordan Paul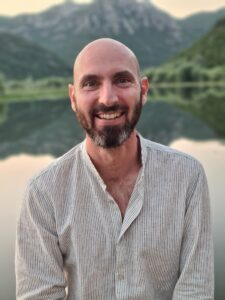 Thai Massage, Deep Tissue, Massage, Swedish Massage, Human Design Readings
Contact Jordan directly to book a massage:
07410 919950
Websites:
www.jordanpaul.co.uk
www.thaimassageinbrighton.co.uk
Instagram:
@__jordanpaul__
"I am trained in deep tissue, holistic and Thai massage therapies and will work with
you to create a bespoke treatment that best suits your body, using a wide range of
highly effective and therapeutic techniques.

We will talk through a thorough consultation before the treatment so that every
massage is tailored to your specific needs, be that simply relaxation or the treatment of chronic pain.
I work in a slow, considered and therapeutic manner, listening to your body and what
it needs in the moment. You will leave all treatments with me feeling like you have
been very well cared for and in a significantly more relaxed and pain free state.
My aim is to give people the opportunity to become aware of the incredible miracle
of their own bodies, something that is easy to forget in our busy world. One of the
best descriptions of massage I have heard is that it is the 'physical application of
loving kindness' and this is the attitude I bring to all my treatments.
My quest is to make people feel good in their own bodies so they are better equipped
to deal with life and are ultimately more happy, healthy and peaceful human beings."
Thai Massage
Thai Massage, also known as Thai Yoga Massage, is a powerful massage therapy
combining a number of bodywork techniques such as deep compression, assisted
stretches, abdominal massage and hot herbal compresses to systematically release
tension and tightness from muscles, bring more mobility to joints and a greater
sense of ease into the whole body.
Thai Massage treatments take place mostly over clothing and on a futon mat on the
floor, but may occasionally also involve the use of oils and balms to help aid the
release of muscle tension.
This is likely to be quite different from other forms of Thai bodywork you have
experienced before. There is no set sequence and my massages are highly targeted
and therapeutic customised a treatment specifically for your body.
Deep Tissue
Deep tissue massage is a powerful, therapeutic treatment working on deeper layers
of muscles and connective tissues to relieve aches, pains and chronic tension.
Muscles are warmed gradually and then deeper, focussed techniques are used to
address specific problem areas.

The aim of deep tissue massage is to soften and realign areas in the muscles and
fascia that have become tight, stuck or rigid and are therefore causing pain. The
effect will be a feeling of more freedom and decreased pain in these areas and a
greater sense of ease and relaxation in the whole body.
_____________________

Massage Testimonials:
'Jordan Paul is exceptional. Having been to several practitioners over the years, I
cannot speak highly enough of his skill, knowledge and professionalism. He
instinctively knows how to find and unlock muscle knots with an assurance and
precision I have not encountered before. Time with Jordan is not just relaxing but
genuinely restorative. I would warmly encourage you to experience this for yourself.'
'Jordan is phenomenal! I was lucky enough to get a massage from Jordan at a
particularly stressful time and I couldn't have asked for a better experience.
He has a warm , relaxed energy and really takes the time to work out the best way to
treat each individual client. I left feeling calmer, relaxed and more aligned. Jordan
works at the intensity right for you. The best massage I've ever had. I'd highly
recommend him.'
'Amazing treatment, so relaxing and really has helped my problem shoulder already
after one session. Jordan is very professional and has a natural healing touch. Wish
I'd found it sooner! Very reasonable cost and lovely welcoming clinic.'
'I've been going to see Jordan regularly for almost a year now and I can't recommend
his Thai bodywork more! I've found it's massively helped my lower back issues and I
leave every time feeling so relaxed and my whole body feels so much better for it.
Jordan has a very calming and caring vibe about him that always makes me feel
comfortable, safe & welcome'