Meditation and Mindfulness at About Balance Brighton
Mindfulness meditation helps us practice the art of letting go and relaxing. Our lives and our minds can often be so busy, always leaping from one thing to the next, worrying about what will happen in the future or obsessing about what has happened in the past. We so rarely stop and simply allow ourselves to be aware of ourselves in the present moment.
Mindfulness is the practice of bringing a non-judgemental awareness to the whole of our experience in the present moment. Meditation is the art of stopping, coming back to the present moment and letting go of our worries and preoccupations.
My teacher, Thich Nhat Hanh says, "Stopping is the first aspect of meditation. The second aspect is looking deeply. Once we have brought calm, peace, and joy into our bodies and minds, we can look into our difficulties to see their roots, bringing understanding and making transformation possible."
Classes are suitable for all levels.
David also runs psychotherapy and counselling sessions based on Buddhist theories and mindfulness, at About Balance. Find out more here.
---
Teachers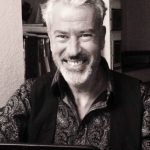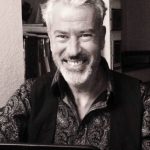 David Litchfield
Thursdays 7:00-8:00pm (Pavilion room – small studio)
Drop-in: £8 or £5 with a karma card
Courses: £102 or £82 with a karma card