Therapeutic Massage at About Balance Brighton
Therapeutic massage is rooted in Swedish massage and deep tissue work. Your therapist will apply oil on your skin and will use many different techniques to manipulate and sooth your muscles. The therapist may use their hands, forearms, thumbs and elbows to get right in those tight spots. It may be a bit painful at times but we would like to think of it as the good type of pain. If at any point it gets to intense you are always in control and can ask your therapist to use slightly less strength.
Massage dates back 4,000 years and was one of the first methods of medicine. You can find evidence to massage Technics in many places far away from each-other. Places like China, India, and Thailand in Asia but also in places like Ancient Rome and Egypt.
There is a reason why massage was so popular. Massage is believed to support healing, boost energy, reduce recovery time after an injury, ease pain, and enhance relaxation, mood, and wellbeing.
After a short consultation, your therapist will agree with you about what you would like to gain from your treatment. The treatment will then be tailored to your needs. So you can be in control on how deep you would like the treatment to be etc.
Therapeutic Massage can help with many issues such as:
Back pain
Sports injuries
Headaches
General stress levels
Tight muscles
Stiff neck
Sciatica pain
This style of massage can be as deep or as light as you wish and combined with Reiki and Shiatsu techniques to bring better results and help you reach a state of bliss and full relaxation.
---
Therapeutic massage therapists: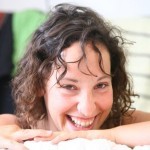 Effie Love (Lic.Ac., BSc (hons) Ac, MBAcC)
£50 per hour or £35 with a karma card