Therapeutic Massage at About Balance Brighton
Therapeutic massage is based on Swedish massage and deep tissue work. Massage dates back 4,000 years and was one of the first methods of medicine. Massage is believed to support healing, boost energy, reduce recovery time after an injury, ease pain, and enhance relaxation, mood, and wellbeing.
Massage can help with many issues such as:
Back pain
Sports injuries
Headaches
General stress levels
This style of massage can be as deep or as light as you wish and combined with Reiki and Shiatsu techniques to bring better results and help you reach a state of bliss and full relaxation.
---
Therapists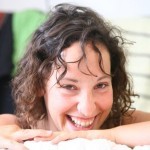 Effie Love (Lic.Ac., BSc (hons) Ac, MBAcC)
£45 per hour or £30 with a karma card
---
Adi Howarth
For 45 min: £45 or £30 with a Karma card
For 60 min: £50 or £35 with Karma Card
For 90 min: £65 or £50 with Karma Card
Hot Stones available for an additional £5