Holistic Vegan Facial at About Balance
This facial treatment is using cruelty- free and vegan products only, mostly from the PHB Ethical Beauty Gentle and Balance range, with some other well-selected vegan beauty products and organic massage oils.
The treatment starts with a cleanse, followed by a thorough facial massage, a deeper cleanse, mask, toner, then applying face oil and moisturiser. Before the facial, we have a brief consultation to identify any sensitivities and select the best products. 
The facials are suitable for all ages and complexions, and people with facial hair are also most welcome. The treatments are however not recommended for clients who are currently experiencing inflammation on their face due to severe acne, dermatitis or sun-damage. To treat inflammatory symptoms, Anna recommends seeing a dermatologist, a homeopath, a Chinese medicine practitioner or a nutritionist instead. 
The massage parts of the treatment include a relaxing scalp, neck and shoulder massage, as well as a deeply nourishing and rejuvenating acupressure face massage based on Chinese medicine techniques. As facial acupressure works on the meridian lines, it will not only leave your skin more oxygenated and hydrated, but also helps to achieve homeostasis throughout your entire body.
Please note that this facial doesn't include extraction.
Therapists Available
---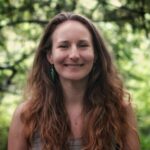 Anna Bihari
£50 for 60 min or £40 with
Karma card
£65 for 60 min or £50 with
Karma card