Vilija Pascal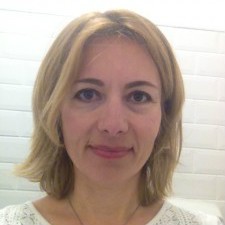 ---

I am Vilija Pascal Lic.Ac.BSc (hons) Ac, Dip Hyp Psych, a qualified Acupuncturist, Shiatsu Massage Therapist and therapist using Solution Focused Psychotherapy and Hypnotherapy for the last 15 years.
I have a BSc (Hons) Oriental Medicine from ICOM, East Grinstead, which is full-time training at degree level and included the study of the western disciplines of anatomy, physiology and pathology. I also have a diploma in Solution based Psychotherapy and Hypnotherapy and EFT and I am a member of the General Hypnotherapy register.
My ability has also developed as a result of my own life experience. Before re-training to be the therapist I am today, I was working a number of years in a high-pressure job in business and telecommunications, and living in different countries in Europe. I also hold Master's degrees in IT and MBA (Master in Business Administration).
Through my own journey I have come to be an empathetic, accessible and successful therapist and teacher. I continue to develop my skills on a regular basis and I have studied with several international masters on extensive travels and internships worldwide.
I volunteered in the Namo Buddha H.S. School in Nepal in Summer 2015 treating up to 80 patients a day with Chinese medicine and Acupuncture. In summer 2016 for 2 months I travelled to Japan, Taiwan and China to gain further medical knowledge and experience.
I am also interested in Ayurveda, other folk and herbal medicines, nutrition, yoga, Qi gong and martial art.
Testimonials for Acupuncture and TCM
I have been having acupuncture at the Lotus Clinic for a few years. I usually attend several sessions when I have physical symptoms or when feeling stressed and with low energy levels. Vilija is a compassionate and highly skilled practitioner, with the ability to listen and apply that insight to her acupuncture treatment. I tend to have a bad reaction to prescription medication, and always try to get better with holistic treatments, my favourite being acupuncture. I enjoy the treatments and tend to return for top-up sessions, which make me feel energised and able to face any challenges, without the risk of any side-effects. – Viki, Brighton
Testimonials for Hypnotherapy
Prior to trying this type of therapy, I was sceptical about it and felt uncomfortable about the process. This was due to my lack of information about how the treatment works – I was under the impression that I would be put in a trance and lose control of my actions and thoughts. I was wrong! Vilija is very approachable and friendly, after I explained that I am not sure if this therapy is for me, she explained the process and put me at ease. We had a relaxing conversation, I managed to immerse in the process and quite enjoyed the session. Another surprise was that after only a couple of sessions, I managed to overcome and remove various mental blockages that were preventing me from enjoying life and fulfilling my potential. I have my confidence again and am able to enjoy life to the full. I never thought that such a simple process could help me so effectively and in a very short time. So, I recommend Vilija and her gentle, yet highly effective approach. Hypnotherapy is a truly fascinating experience! – C, Portslade
Thank you thank you thank you Vilija for the stop smoking sessions I had with you. I cannot express how good, strong and free I now feel. The only way is up! I'm on the high road to health and happiness. I also have had the pleasure of passing on your details to many friends that will most certainly benefit from your extensive highly recommended services for addictions in all areas. You are truly a magical person. Big hug! – Julia