Ayurvedic Treatments and Ayurvedic Massage
in Brighton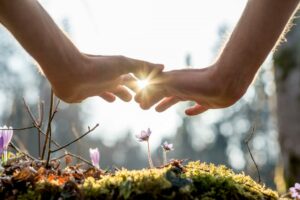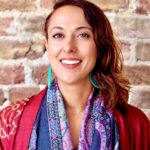 Offered by Emma Thomas
Click HERE to read more about Emma
Emma is here on Sundays. Please call reception on: 01273 686882 to book an appointment.
You can also book on the website; please select Emma Thomas as the therapist, then select ayurvedic treatment, select the Sunday date on the calendar, click search to display the times available and reserve the slot you want.
Treatments Available
Abhyanga Full Body Massage
10 minute personalised ayurvedic consultation & 1 hour and 30 mins treatment
– £95 / £80 with Karma Card
A relaxing and deeply healing therapy personalised to your needs to restore balance to the body by applying pressure to specific marma (energetic pressure points) The massages are designed with thousands of years' worth of ancient scientific wisdom to release, unblock and clear toxins and trapped emotions. The massages reawaken the healthy flow of energy through the nadis of your body (pathways and channels). By massaging the back, abdomen, chest, arms, legs, hands and feet, blood flow, restoration and vitality are restored. Exceptional for detoxification, stress, chronic fatigue, anxiety, depression, digestive issues and nourishment of the skin and joints. Effects last long after treatment!
Ayurvedic Face Massage
10 minute personalised ayurvedic consultation + 45 mins
– £50 single session/ £45 with Karma card.
– £40 each for 6 sessions block booked/ £35 each for 6 sessions block booked with Karma card
Mukhabhyanga is the soothing, ancient and natural face lift! Relaxing and stimulating the face, neck and head by applying firm pressure, lifting facial muscles and leaving a youthful and vibrant glow. Massaging marma points, increasing energy flow and smoothing fine lines. Exceptional for physical/mental wellness and anti-ageing to boot! Best results if taken as a course of six. You'll walk out smiling and refreshed!
Ayurvedic Back Massage
10 minute personalised ayurvedic consultation + 30 mins
– £55 / £45 with Karma Card
Option to combine with 30 minute Ayurvedic Face Massage
– £75 / £70 with Karma Card
An ayurvedic back massage or peethabhyanga, is a relaxing combination of pressure techniques and the rhythmic application of warming oils to improve circulation and blood supply to every part of the body by working with vital energy points on the back to increase energy flow. Good for muscle tension, back ache and nourishing to the tissues.
Head, Neck And Shoulder Massage
10 minute personalised consultation + 45 mins
– £65 / £55 with Karma Card
Shirobhyanga is a detoxifying head, neck and arm massage that has been used in India for centuries. A relaxing massage that releases muscular tension and stress from the area, the treatment nourishes the scalp promoting hair growth. Good for stress, strain, migraine and hair condition.
Padabhyanga Lower Leg And Foot
Massage 30 mins – £65 / £50 with Karma Card
A de-stressing and relaxing traditional Ayurvedic foot treatment which starts with firm massage of the lower leg followed by manipulating the marma (vital) points on the sole of the foot using deep pressure techniques. Good for tired legs, after a flight, relaxation and for blood circulation.
60 minute personally tailored sound therapy treatment

– £45 for an hour single session, £40 with karma card, or £38 each when
block-booking 6 sessions.
Sound therapy allows us to reach a meditative deep rest brainwave state where the body can truly heal. It is great for reducing feelings of stress and anxiety, promoting deeper sleep, improving levels of concentration and increasing energy levels. It can release old emotional traumas, help us let go of subconscious programming and help alleviate physical pain.