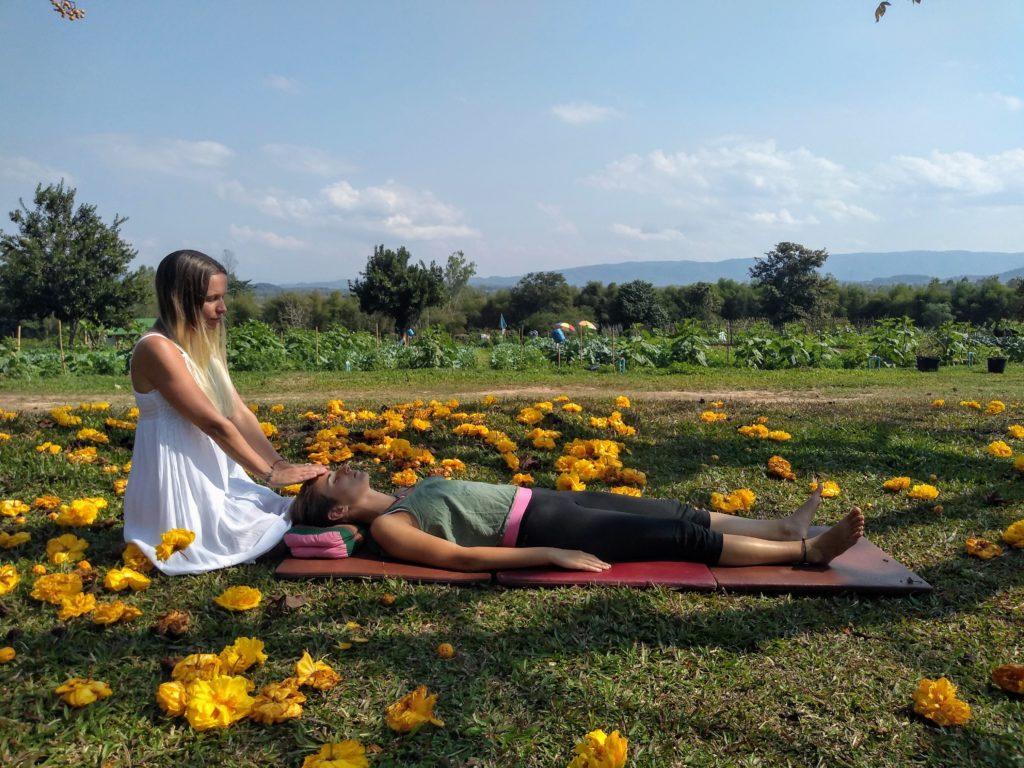 Usui Reiki Master Practitioner
Please contact me directly to make an appointment
Reiki is a gentle yet highly effective form of energy healing. It has the ability to create profound effects on all levels of our being – the physical, mental, emotional and spiritual. It promotes a person's general wellbeing by bringing comfort, restoring balance and aiding them in their personal recovery.
Some issues that Reiki supports are anxiety, depression, stress, a busy mind, blocked or overwhelming emotions, grief, lack of direction or needing to make a change, sleep difficulties, Long COVID/ME, lack of energy, headaches and pain. However, the list is endless.
I work intuitively, sensing the areas of your energetic body that are in need of healing. The Reiki then takes over from here – supporting your system to release that which no longer serves you. This allows your energy to resume its healthy flow once again.
I am a Master Reiki practitioner. I offer one hour and 90 minute sessions, either in person or by distance healing.

Another option is to have a one and a half hour session, consisting of both
Psychotherapy
and Reiki combined. This combination is a powerful approach that heightens our potential for growth and change. Reiki helps you to feel more relaxed and at ease and to become more aware of your emotions, unblocking those of which have become stuck. It supports you to move towards self-acceptance and self-compassion, two important elements in transforming unresolved difficulties. During the one and a half hour session, we will spend the first half in talking therapy and follow on with Reiki healing to aid in the release of painful thoughts and emotions.
As well as energy healing, I also provide Reiki trainings for levels 1, 2 and Master level. Please enquire to me directly for more information and to reserve your place on a course.
'I have had the pleasure of many reiki treatments from Carly, and they are by far the best energy work I have ever experienced. She is a very gifted, connected and insightful healer. Carly has helped me become aware of, and work through, energetic blockages and has also helped considerably with physical ailments.
For example, she was able to fix a physical issue that I was becoming very concerned about. It had been causing me so much pain that I had been considering going to the doctors, but didn't need to after just one session. What she does really is magic and I cannot recommend her enough.'
"I had my first Reiki and Energy Healing today with Carly and it was amazing. I can't describe the feeling and how accurate she was about my reading, I felt as if I was a complete open book . I will definitely continue with this healing process. She is an amazing person. I definitely recommend her. "
''The best £50 I've spent this year 🙂 I'm writing this review the morning after my Reiki session with Carly because I've woken up with such a unique sense of positivity, energy and vitality that I genuinely feel everyone should experience this. If you're in two minds... don't be! You won't regret it."