Internal Family Systems Therapy at About Balance
Internal Family Systems (IFS) Therapy focuses on healing the different parts of ourselves that have emerged during painful experiences through acknowledging their presence and listening to their needs. This process helps you to develop true self-awareness. From here you will rediscover the inner-resources you have been searching for; all of the strength and wisdom that you need to heal.
Sessions are conducted in a slightly different way to traditional talking therapy. Instead of rehashing over your memories and thought processes in detail, you will be guided to drop into a place of feeling and understanding. The exercise enables you to go inward in order to connect with the deeper causes of the symptoms that bring you to therapy. From this place, the real work can be done.
Through learning to love yourself deeply and unconditionally you can heal all manner of things. This includes trauma, attachment issues, addictions and mental health problems. Creating a loving 'internal family' within reduces stress, creates healthy habits, relieves symptoms of depression, anxiety, chronic pain, low self-worth, among many other complaints. It is especially helpful if you feel disconnected or at war with yourself, experiencing uncomfortable thoughts, behaviours or emotions that you struggle with and don't understand.
IFS is a well respected, evidence based method. It is rooted in mindfulness, is imaginative and has the ability to be deeply transformative.
Therapists Available
---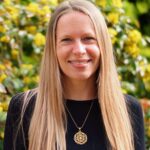 Carly Steadman MSW, D.Hyp (CECCH), HPD
Initial Session: £70 for 60 min or £55 with Karma Card
Follow-Up Sessions: £60 for 50 min or £45 with
Karma card
£75 for 80 min or £60 with
Karma card
FREE 15 minute phone consultation
Contact:
07399250750,
www.sunrisehealing.co.uk
,
carlysunrisehealing@gmail.com