Pilates Classes in Brighton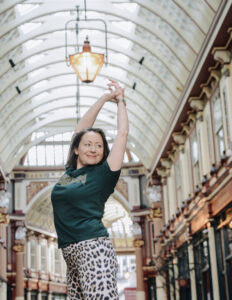 Class descriptions

Pilates Open Level
Tuesdays 12-1 pm
My classes are for all to try! Pilates is a low impact workout class so can even be done if you are injured. My training was in classical Pilates however my style has evolved through my own practice and through my love of other movement practices – i always say my teaching is  classical with a modern twist! Expect to mobile through your whole body working on strengthening exercises, breath and stretching. You will lengthen and strengthen the muscles in a controlled and mindful manner all whilst having fun! Expect to be worked, but I encourage all clients to take the class at your own pace and range – you are your best guide afterall!
Prenatal Pilates
Starting soon, time and date TBC
Get prepared for birth in a safe and comfortable environment. We will work our pelvic floor as well as the whole body. My prenatal classes are suitable for all trimesters.  We will tailor your class to help you get prepared for birth with straightening exercises and functional movements.  PreNatal classes are structured around the changing requirements of a developing pregnancy to provide an effective workout from the first trimester through to full term, all the while staying completely safe for mother and baby.Please note that you should already be comfortable and used to Pialtes before taking part in this class. 
Post Natal with Babies (feel free to also fly solo!)

Tuesdays 10.30-11.30 am
Postnatal Pilates
is low impact so is a great place to start exercising after you have given birth. This class aims to strengthen your deep muscles, improve your stability, encourage mindfulness of  your pelvic floor and helps you to reconnect with your body after birth. The class promotes total-body alignment, better posture and enhanced awareness of your "new" post-baby body, which work hand in hand to prevent issues like lower-back pain and shoulder and neck tension. N
.B.You can bring your baby up to crawling stages! Please come to class after you have been signed off to exercise again after birth.