Reiki at About Balance Brighton
Reiki is a spiritual practice which works to bring balance, wellbeing and harmony to the body, mind and spirit.
For a treatment you will lie comfortably on a massage couch fully clothed, the therapist will then gently place their hands on or around different parts of the head and body. Amongst other things, you may find during a Reiki treatment that your mind becomes calm, your body becomes relaxed, your breathing and heart rate may improve.
---
Therapists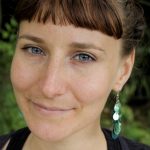 Anna Bihari
£45 for 60 min or £30 with a Karma card
£60 for 90 minutes or £45 with Karma card
---
Joanna Zwolak
Price: £45/£30 for 60 min with Karma card
£60 per 90 min or £45 with a karma card
Contact: 07450264535 , bubbletherapiesbrighton@gmail.com