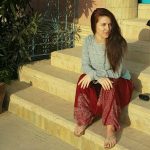 Katie Finch
Contact: 07834897038, katiekitkatyoga@gmail.com
---
After 10 years of practising Yoga, Katie qualified as a Yoga Teacher and started teaching alongside her Corporate Management job. In 2017, she took the plunge and left the Corporate world and travelled around Europe & Asia hosting workshops, retreats and classes as Kit Kat Yoga.
Katie experienced huge mental and physical benefits through her Yoga practice, learning how to manage Stress, Anxiety & Depression and also how to keep her body strong, injury free and flexible. Now she is back in Brighton she is hoping to share these benefits with her regular classes at the studio.
Her teaching style is mainly rooted in Vinyasa Flow, which guides you through poses flowing with the breath. She offers options for all levels to leave you feeling both energised and relaxed, giving you space from the hectic modern lives most of us lead.
Testimonials
"The best yoga class I have ever been to. So many good tips and explanations with each move. Such a lovely lady too." Debbie, Crawley
"Having done a few yoga classes elsewhere, I can honestly say the class with Katie today was the best I've ever been to. I felt so welcome and left feeling calm and confident. She has so much knowledge on yoga and I can't wait for my next class with her!" Crystal, Horsham
" I would 100% recommend Katie's classes to anyone wanting to do Yoga!" Leia, Spain